>
> 2020 Masters Betting: Tiger Defends but Bomber Bryson is Favorite
2020 Masters Betting: Tiger Defends but Bomber Bryson is Favorite
Seven long months later than planned, the 2020 Masters is finally here. The ongoing COVID-19 pandemic caused the organizers to move the most prestigious of all golfing contests from April to November. That's not the only change in this unusual year.
There will be no fans present. The Par Three Contest, traditionally held on the Wednesday of tournament week, will not be taking place. But when the golfers tee off for round one on Thursday morning that will all be forgotten. Each of the 92 entrants will be gunning for glory.
Sports Betting Goes Mainstream
There's another record likely to be set this year too – most betting volume ever for a golf event. Golf has always been a popular sport for wagering in Europe and the rest of the world but the United States is now getting in on the act. Sports betting has been legalized in multiple states across the country and is quickly entering the mainstream.
American fans are getting used to a new way of watching their favorite sports. They are learning more about odds. Some are using their knowledge (and hunches) to match their wits against the sportsbooks odds pickers. They are bragging to their friends when their outside shot wins. So let's take a look at where the money might be going this week and see if we can spot a bargain in the process.
Depending on where you live there will be multiple options for sports betting apps. For the sake of simplicity we will use the decimal odds quoted on DraftKings and BetMGM. These lines are subject to change at any time*.
[Quick note on decimal odds: If Tiger Woods is 46.00 that simply means if you wagered $1 and he won you would be paid out $46]
Tiger Defends
Tiger Woods will be defending his title won in historic fashion 19 months ago. However, his form since then has been un-Tiger like and there are not too many experts picking him to win. He is 46.00 on DraftKings which shows a relative lack of confidence. In his prime you would have been lucky to land him at 6.00 or 7.00.
Tiger is defending his title but not many expect a repeat this year
Bryson DeChambeau is favorite for the green jacket at 8.50 on both BetMGM and DraftKings. The stories emerging from the practice rounds were that he was hitting the ball to places previously unknown at Augusta National. Can he demolish this famous golf course?
With soft weather conditions anticipated it's no surprise world number one Dustin Johnson is second favorite at 10.00. Wet fairways means the course plays longer which suits the big hitters. There are not many what you would call "strategic plotters" in the top ten of the betting.
Official World Golf Rankings
In fact, DeChambeau aside, the odds in general match the Official World Golf Rankings (OWGR) quite closely. World no. 2 Jon Rahm is priced at 11.00 on BetMGM but slightly better value can be had on DraftKings at 11.50.
Rory McIlroy and Justin Thomas are next, both at 14.00. McIlroy does not look good value at this price as he has struggled for consistency since the return to action in June. On the other hand Thomas looks capable of winning any week he tees it up.
An exception to the OWGR guideline is world no. 4 Collin Morikawa who rates an outside pick at 36.00 on DraftKings. It probably is asking a bit much for this 23 year old to add a second Major to his resume in 2020 following his win at the PGA Championship in August.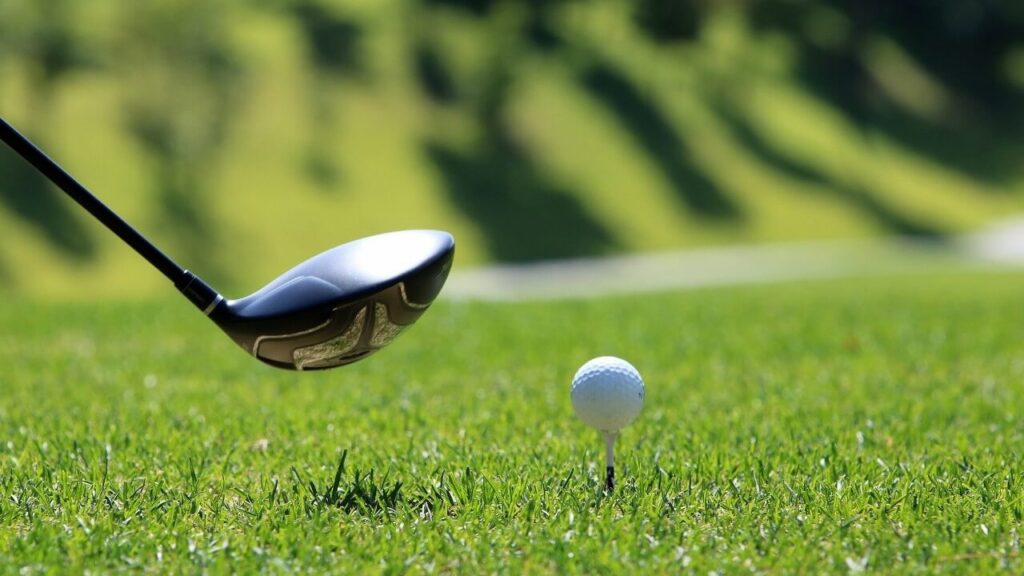 The long hitters are expected to dominate but in-form Tyrrell Hatton should not be overlooked
If the prize does not go to one of the bombers, in-form Englishman Tyrrell Hatton looks decent value at 29.00 on BetMGM. His iron play and short game have been flawless in recent events and if he can keep his emotions in check he has a real chance.
Longshot Phil Mickelson
Fan favorite Phil Mickelson is now in the long-shot category. However, you never know with Phil the Thrill. He might be the wrong side of 50 but at 126.00 on DraftKings he could give you a run for your money. At least you know it won't be boring.
Fans of golf and football are in for a "major" treat on Saturday. In an historic collaboration, Augusta National will be hosting College Gameday on their hallowed grounds.
Those new to online sports betting couldn't have picked a better time to get involved. Meanwhile, the savvy bettors will be shopping across multiple apps for the best lines. In either case, it looks like being a special weekend of sport.
*Odds quoted are accurate at time of writing but are obviously subject to constant change on the sportsbooks