Safe Sports Betting Louisiana
Guide To Safe Online Sports Betting in Louisiana
Discover the
safest online betting sites

in Louisiana
Online sports betting is so new to Louisiana, we understand that some players may be extra cautious about which sportsbooks they choose to bet with. That's why we've compiled a list of the safest online sports betting sites that are currently available to Louisiana residents.
We only recommend sportsbooks that are licensed and regulated by a respected gaming authority, and that use industry-leading security protocols to keep your personal and financial information safe. With any of the sportsbooks on our list, you can rest assured that your money is in good hands.
So take a look at our recommendations and start placing your bets with confidence!
Good luck and happy betting!
Safe betting sites in Louisiana
Top tips for keeping yourself safe when betting on sports online
Only bet with licensed and regulated sportsbooks like the ones we list here.
Don't click suspicious links or open email attachments if you're not sure they're legit. Rather Google the name of the site you want to visit and navigate through the homepage.
Check for SSL encryption. This is the industry standard for keeping your personal and financial information safe.
Keep your online betting activity private and never discuss it with others.
If you ever feel like you're being pressured to bet more than you can afford, take a step back and reassess the situation. Gambling should always be fun and recreational, never a way to make money.
By following these simple tips, you can enjoy all the thrills of safe online sports betting without putting yourself at risk.
How to bet safely on sports online in Louisiana
You can set up a new account by going to the website of your sportsbook of choice via desktop or laptop and following the steps for new customers. Alternatively, you can download the sportsbook's app on your iPhone or Android device and complete the registration process within the app itself.
Safe online sports betting FAQ
If you're new to sports betting, you may have a lot of questions. We've compiled a list of the most Frequently Asked Questions we get about safe online sports betting to help get you started.
HOW DO I SIGN UP TO A SAFE LOUISIANA ONLINE SPORTS BETTING APP?
To ensure you don't miss out on a new account bonus, locate a promo code or follow one of the "Get Bonus" links near the top of this page.
iPhone:
Choose a sportsbook and follow the links to their website. You will be directed to the App Store download page. When you have installed the app on your iPhone or iPad simply follow the registration instructions provided.
Android:
Real money gaming apps are now also available for Android users in the Google Play Store. Follow the links to your chosen sportsbook's website and you will be directed to the Play Store. Download and install the app and follow the instructions to complete your registration.
WHAT ARE THE SAFEST LOUISIANA SPORTSBOOK WITHDRAWAL METHODS?
Typically, there are fewer options for withdrawing and it takes longer than depositing. The most common form of withdrawal is by check, paper or eCheck. If you want to withdraw by a particular method you must first have used that same method to deposit.
WHAT ARE THE SAFEST LOUISIANA SPORTSBOOK DEPOSIT METHODS?
There are a wide range of deposit methods for funding your safe sports betting account in Louisiana. For many people, the easiest option is a credit or debit card. E-Wallets such as PayPal or Skrill have become an increasingly popular choice in recent times. Prepaid cards, eChecks and online banking are also commonly available.
Credit/Debit Cards:
Most sportsbooks accept these for deposits. Options may be restricted to Visa and Mastercard. Some banks may block these transactions as they don't allow deposits onto any type of gambling site despite the legalization of U.S. sports betting in 2018.
Electronic Wallets:
Availability is dependent on the individual app/site but established eWallets such as PayPal or Skrill are an option on some sportsbooks. You can only withdraw using eWallets if you deposited with the same method first. Deposits usually process immediately.
Bank Transfer:
Sports bettors can deposit by sending money directly from their bank accounts.
Prepaid Cards:
These are like gift cards that players can use similarly to credit/debit cards to deposit any amount up to the value of the card. You can also withdraw to the prepaid card.
PayNearMe:
Some sportsbooks offer this deposit-only method however you cannot withdraw via PayNearMe. You simply select it as your deposit option with the sportsbook, then decide on the amount you would like to deposit and the sportsbook sends you a unique barcode. You can then go to your nearest 7-Eleven/CVS/Family Dollar where the cashier will scan the barcode and you pay them the amount of the deposit. Typically, your deposit will process within 15 minutes and is then available to use on the sportsbook.
Check:
You can deposit and withdraw using electronic check (eCheck) and you can withdraw by paper check. Typically, you cannot deposit directly to a sportsbook using a regular paper check. With eChecks, after a player requests their bank to transfer money from their bank account into a sportsbook, the request is first passed through a clearing house before the funds are transferred.
IS LOUISIANA ONLINE SPORTS BETTING SAFE?
Yes. Once you sign up with a regulated sportsbook that is approved by the Louisiana Gaming Control Board, it is completely safe.
Now that you know about the safest online sports betting sites in Louisiana, it's time to start placing your bets!
We've got all the information you need to get started, from understanding the different types of wagers available on our Main Sports Betting in Louisiana page, to learning about the fascinating history of sports betting on our Legal Sports Betting in Louisiana page.
And don't forget to take a look at our Best Sports Betting in Louisiana page, where we deliver the inside scoop on where to get the juiciest welcome bonuses, reload offers, and free bets!
Thanks for reading and best of luck!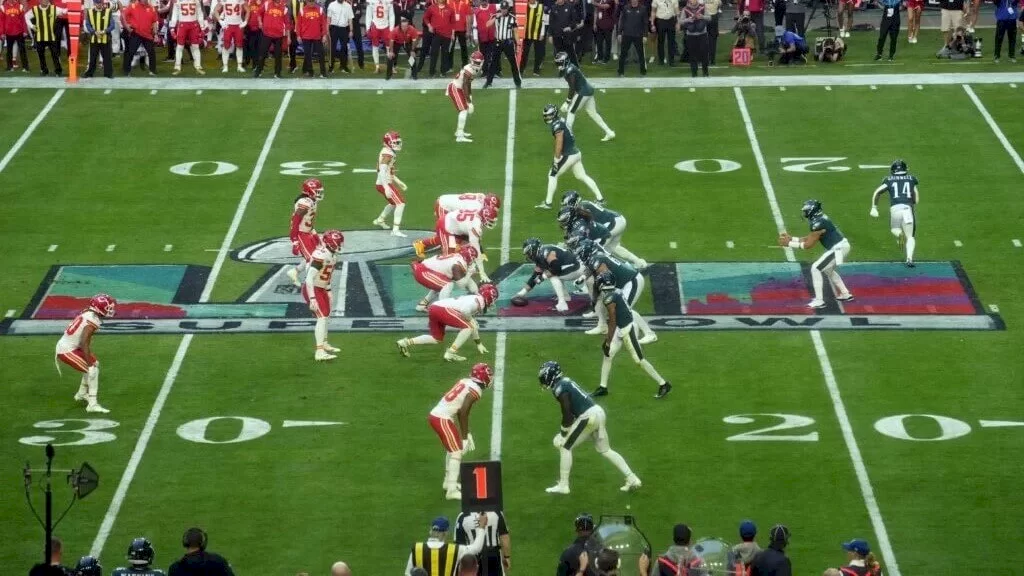 After meeting in Super Bowl LVII last year, the Kansas City Chiefs and Philadelphia Eagles are both among the NFL's
Read More