Legal Online Betting in West Virginia
Guide To The Best Legal Online Sportsbooks In West Virginia
Legal online casinos are live in
West Virginia since 2020!
West Virginia was at the forefront of the push for legalized gambling in America. It is now a hub for online gaming, with many of the biggest casino names in the world available in the Mountain State.
West Virginia online casino players are also benefitting from the competition between these sites, who are giving out generous welcome bonuses to entice new users!
On this page, we'll take a quick look at the history of legal online gambling in WV, share some of our top tips for protecting your privacy, and address some of the most commonly asked questions we get about the legalities of online casinos in West Virginia.   
For tips on how to get started playing at the legal online casino of your choice, head on over to our main Online Casinos in West Virginia page. 
Or, for the low down on where to find the hottest welcome bonuses and biggest promos, make sure not to miss our Best Online Casinos in West Virginia page!
Legal online gambling sites in West Virginia
Important note:
All legal online casinos in WV require players to be located within state lines to take part. This is enforced through geolocation technology, because so many of WV's neighbors don't allow legal gambling. This prevents people outside the state breaking the law, whether deliberately or accidentally. 
Land based vs online casinos in West Virginia
Firstly though, all of the online casinos we list here at Betting America are fully licensed and legit – but why play online at all if you need to be within state lines to do so? Why not just visit a physical casino location? 
Well, to be honest, that really depends on what kind of experience you're looking for! Here are some of the pros and cons of each:
Benefits of playing at a legal online casino:
⦁ Lower Minimums: You can play penny slots
⦁ Great Variety
⦁ Ease of Play – take part from the comfort of your armchair
⦁ Live Dealer Games give you the feel of a live casino experience from home
⦁ Quicker
⦁ Lower House Edge (usually)
⦁ Thousands of games available at the click of a button
⦁ Some legal online gambling platforms have no deposit bonuses = Free Money!
Benefits of land-based casinos:
⦁ Person to person interaction with dealer and other gamblers
⦁ Atmosphere of the casino
⦁ Potential for comps: Food, Money, Drinks
Perks of both:
Whichever option you prefer, you're guaranteed the following! 
⦁ Safe and legal
⦁ Entertainment value
⦁ Loyalty promotions
History of legal online casinos in WV 
West Virginia's journey to legal online gambling began with the fall of the PASPA act in May of 2018. Interestingly though, online sports betting in West Virginia became legal before gambling on casino games online did.  
The process started in 2019, when the WV Lottery backed a bill calling for legal online poker and casino sites. That bill passed in 2019, and by July of 2020, the first legal online gambling sites started appearing in the state.
How we select the most reputable legal online casinos in West Virginia
Aside from staying on the right side of the law, sticking with legal casino sites is always a safer bet. Because they are so tightly regulated, they tend to be more secure, and much safer for their players. 
At Betting America, we have some additional requirements for legal online casinos in WV to meet. They must:   
Make it easy to get in touch if players need help 

Have simple to understand t's and c's, and transparent wagering requirements

Be backed by solid reviews from real players 

Use the very best available software and privacy protocols   
Tips for keeping yourself safe at WV online casinos
Stick with the fully licensed,

legal online gambling

sites we promote here. 

Be vigilant – don't follow suspicious links, or trust offers that sound too good to be true 

Check that the site you're on is the one you want to be on! Phishing sites can look

very

convincing.
Remember, there is no shame in asking for help if you feel the fun is getting out of hand.
FAQs
These are some of the most commonly asked questions we receive about legal online gambling in WV.
WHO REGULATES LEGAL ONLINE CASINOS IN WEST VIRGINIA?
The WV Lottery Commission. It was founded in 1985. Initially, it was created to assist and advise the director of the lottery and to carry on a continuous study of lottery operations throughout the state. When online casinos and sports betting were legalized in West Virginia the Commission became the official regulator for both new industries.
ARE WEST VIRGINIA ONLINE CASINOS SAFE?
Yes,
legal online casinos in West Virginia
are completely safe to use. Internet gambling is a highly regulated industry in the Mountain State, independently overseen by the West Virginia Lottery Commission.
The WV Lottery Commission strictly maintains the integrity and oversight of all online casino operators. Your money and privacy are protected and the fairness of all online casino games is guaranteed.
CAN I SET UP AN ONLINE CASINO ACCOUNT FROM OUTSIDE WV?
Yes. In fact, this is a convenient feature for players who live outside the Mountain State but may be planning to travel there. You can register a new account from outside West Virginia and even fund your account so you are ready to go as soon as you are inside WV state lines. Geolocation technology prevents you from gambling from outside a legal jurisdiction.
DO I HAVE TO LIVE IN WEST VIRGINIA TO USE WV ONLINE CASINOS?
No, non-residents are welcome to play on WV online casinos. You do not need a West Virginia address to register your account. You do need to be within the boundaries of West Virginia when actually using the casino websites/apps. You are also required to be 21 years or older.
HOW OLD DO I NEED TO BE TO GAMBLE ONLINE LEGALLY IN WV?
You must be 21 years or older.
ARE ONLINE CASINOS LEGAL IN WEST VIRGINIA?
Yes. Online casinos became legal in WV in March 2019 after the passing of the West Virginia Lottery Interactive Wagering Act. DraftKings Casino was the first to launch in July 2020.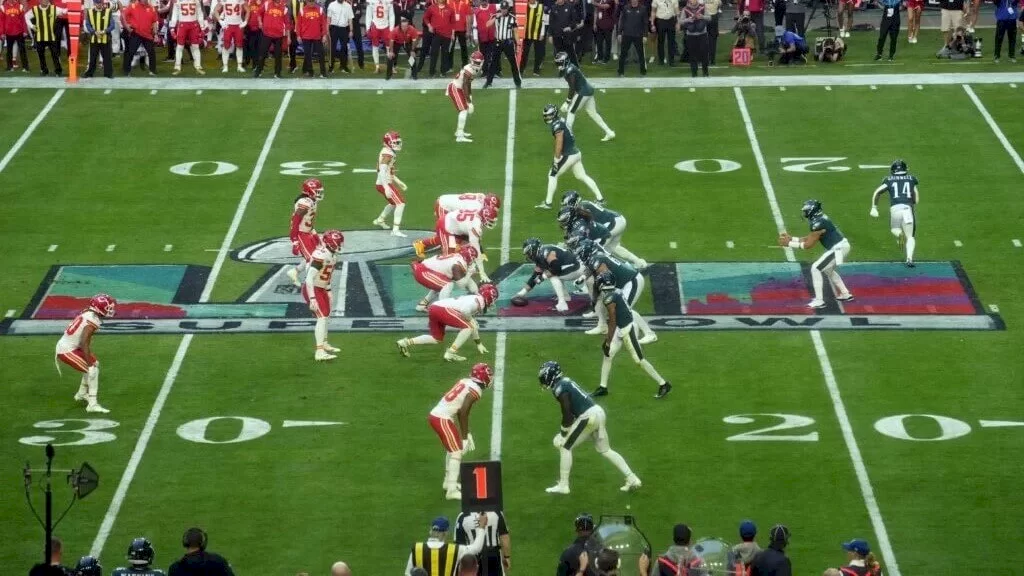 After meeting in Super Bowl LVII last year, the Kansas City Chiefs and Philadelphia Eagles are both among the NFL's
Read More