Legal Online Sports Betting in Tennessee
Your Guide to the Best Legal Online Sportsbooks in Tennessee
Legal online betting

on your favorite sports is live in Tennessee since 2020.
The first legal sportsbooks launched in November 2020, and there is now a wide choice of sites and apps for TN sports fans. Some of the biggest names in the business like BetMGM, DraftKings, FanDuel and Caesars are available to bettors in the Volunteer State.
On this page, we'll answer all your questions about Tennessee legal betting sites, and give you a little background info on the journey to legal online sports betting in TN.  
To learn how to get started with your chosen legal sports betting app or website, and read up on the many different types of bets you can make, be sure to check out the main Sports Betting in Tennessee page. 
Before you dive in though, we suggest you also take a look at our Safe Sports Betting in Tennessee page, where we share our top tips for keeping your private information and your funds safe and secure. 
Last but not least, you certainly won't want to miss our Best Sports Betting in Tennessee page, where we spill the beans on just where to find the hottest promos, free bets, and juiciest welcome bonuses!
Let's get started!
Top legal betting sites in Tennessee
Caesars Sportsbook
$1,000 First Bet on Caesars
Promo code: WINAMERICA1000
Play Now »
BetMGM Sportsbook
Get up to $1,500 Paid Back in Bonus Bets
No Code Needed
Play Now »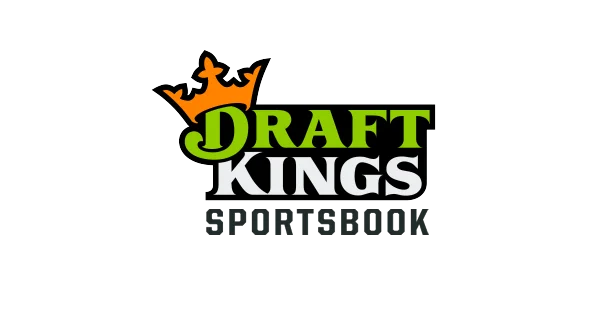 DraftKings Sportsbook
Get a Play-Through Bonus up to $1,000
No Code Needed
Play Now »
A brief history of legal online sports betting in Tennessee
Tennessee took quite an unusual path to legal online betting. Like many states, Tennessee was originally opposed to any form of gambling, including sports wagering. In fact, it wasn't until 2004 that it allowed for a state lottery to start operating. 
Given that history, it's not all that surprising that the state still doesn't have any physical land-based gambling establishments like racetracks and casinos. When legal sports betting was finally allowed in the state, Tennessee made history by becoming the first US state to allow legal sports betting only online or via mobile apps. 
How did we get here? It all started in 2018, when the US Supreme Court overturned the Professional and Amateur Sports Protection Act (aka PASPA Act) of 1992. This gave states the option to decide for themselves whether sports wagering would or wouldn't be allowed within their borders.  
In November of 2018, Representative Rick Staples introduced Bill HB 0001, which after several amendments would go on to pave the way for legal online betting in Tennessee. In May of 2019, Governor Bill Lee allowed the Sports Gaming Act to pass into law, and sports betting was officially legal. 
Unusually again, Lee wanted the Tennessee Education Lottery Corporation to be in charge of overseeing operations, rather than forming a new body to regulate the industry. This turned out to be helpful for the newly fledged industry, as it allowed regulations to be introduced more quickly than they would have otherwise.
Today, the special Tennessee Sports Wagering Advisory Council, a division of the Tennessee Education Lottery, oversees legal sports betting in the state and issues new licenses. 
It's thought that thanks to the progress made with sports betting, Tennessee may soon see other forms of gambling permitted (currently you're not even allowed to legally play a game of poker at home, even when no money is up for grabs). 
This would be a welcome source of tax income for the state, but overturning old laws and ways of thinking takes time. For sports fans at least, the news is good – despite very high entry costs, the market is growing rapidly, with new legal betting sites entering Tennessee all the time.
Legal online betting FAQ:
WHO REGULATES ONLINE SPORTS BETTING IN TN?
The
Sports Wagering Advisory Council
, a division of the
Tennessee Education Lottery,
oversees and regulates sports betting in Tennessee. The TEL
was founded in 2003 initially to oversee the then newly approved state lottery. It now maintains integrity and regulatory oversight within the entire gambling industry of the Volunteer state. It ensures all operators are comprehensively vetted so your funds, identity, and privacy are totally secure when placing wagers online.
CAN I BET ON COLLEGE SPORTS IN TENNESSEE?
Yes, betting on College Sports is permitted in Tennessee. Unlike other states like New Jersey, Tennessee sports betting allows wagering on Tennessee college teams when playing games both in state and out of state. The only restriction is in-play betting and prop bets are not allowed on any college games.
WHAT DETAILS DO I NEED TO SET UP A TENNESSEE BETTING ACCOUNT?
In order to play on a
legal betting site in Tennessee
, you will need to supply the following information:
Name

Address

Date of Birth

Email Address

Phone Number

Social Security Number (last 4 digits)

ID may be required to verify your account
HOW OLD DO I NEED TO BE TO BET LEGALLY IN TENNESSEE?
You have to be 21 years or older to
take part in
legal online sports betting in Tennessee
.
CAN I PLACE A BET WHILE OUTSIDE TENNESSEE?
No, you can only place sports bets within state lines in Tennessee
. State and Federal Law prohibits betting on a Tennessee sportsbook from outside the state. This is enforced by Geolocation Technology. You are however free to register a new account and even make deposits and withdrawals from outside Tennessee.
IS ONLINE SPORTS BETTING LEGAL IN TENNESSEE?
Yes, online sports betting is live and legal in Tennessee
. Tennessee sports betting legislation was passed in May of 2019. The first online sportsbooks, FanDuel, DraftKings, and BetMGM, went live on November 1st, 2020.
We hope you found our look into the history of legal online sports betting in Tennessee interesting and informative! Be sure to watch this space for new legal betting sites entering the Tennessee market. 
If you're ready to get started, head on over to the main Sports Betting in Tennessee page to learn about the many different types of legal sports bets you can make. 
If you'd like to read up on our top tips for protecting your privacy, you'll find them on our Safe Sports Betting in Tennessee page. 
And finally, don't miss our Best Sports Betting in Tennessee page, where we give you the inside scoop on where to find the very best welcome bonuses, free bets, special offers and more! 
Thanks for reading and may luck be on your favorite sports team's side!
On the morning of Thursday, September 28th, Kentucky sports fans are waking up to a new era. Online sports betting
Read More