Legal Online Sports Betting Wyoming
Guide To The Best Legal Online Sportsbooks In Wyoming
Legal online sports betting is
live in Wyoming

!
Legal online betting made its way to Wyoming in September 2021. Since then, some of the biggest names in the sports betting industry, like BetMGM and DraftKings, have already launched apps in the Cowboy State.
With a little guidance from us, we're confident you'll find all the legal betting sites in Wyoming fun, exciting, and easy to use. Better yet, all the apps we feature here offer generous bonuses to first time customers – so there's never been a better time to get in on the action! 
On this page, you'll learn everything you need to know about the top legal sports betting sites in Wyoming, including:
How old you need to be to place a wager 
Where and how you can place legal bets 
The history of legal sports betting sites in Wyoming
Tips on keeping yourself and your data safe
Answers to all your frequently asked questions 
How Betting America ensures all the sportsbook we promote here are secure and trustworthy, and much more! 
For general information about online betting sites in WY, like how to register and place your first bet, make sure to check out our main sports betting in Wyoming page.
Or, if you're looking for the lowdown on where to find the biggest bonuses and top rewards, make sure not to miss our best online sports betting in Wyoming page!  
LEGAL ONLINE SPORTS BETTING SITES IN WYOMING
BetMGM Sportsbook
Get up to $1,500 Paid Back in Bonus Bets
No Code Needed, Click Play Now For Bonus
Play Now »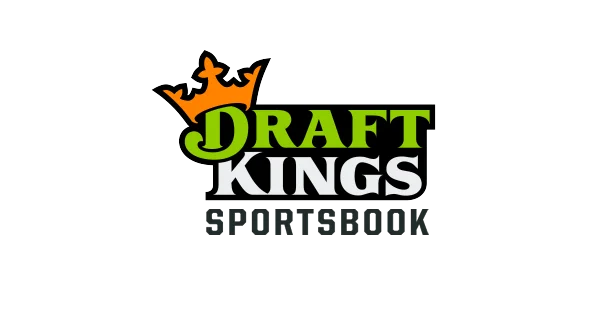 DraftKings Sportsbook
Get a Play-Through Bonus up to $1,000
No Code Needed, Click Play Now For Bonus
Play Now »
Is online sports betting legal & safe in Wyoming?
Yes! With legal sports betting expanding rapidly across the US, Wyoming has joined Colorado and Arizona as the first three Western states to get in on the action. DraftKings and BetMGM were the first two sportsbooks to go live. 
Online sports betting officially became legal in the Cowboy State in April 2021 after the signing of HB133. It went live on Sept 1st, 2021, and became the second state after Tennessee to launch a mobile-only sports betting market.
How Betting America ensures all our online betting sites are legit, legal, and secure 
In order for a sportsbook to be eligible, they need to be operating in at least three other states. The Wyoming Gaming Commission is the state body responsible for the issuance of sports betting licenses. 
This is just one of the requirements to make it onto Betting America's list of top legal betting sites in Wyoming. In addition, apps must: 
Have a proven track record of fair player treatment and transparency 
Be backed by verifiable reviews from actual players 
Make use of trusted, secure software and be committed to protecting their player's privacy through the latest encryption technologies  
Have multiple contact options available if players need help 
The Betting America difference
The gambling arena is one of the fastest-growing industries out there. While that's generally great news for sports betting enthusiasts, it also means there are, unfortunately, plenty of illegitimate sites posing as the real deal, in order to make a quick buck. 
It's our mission to make finding the top, fully legal sports betting sites simple and straightforward for sports fans. If they're listed here, you know you can trust them! That's the Betting America guarantee!     
Tips for staying safe
No one understands better than us how easy it is to get caught up in the action when your favorite teams and players are doing what they do best! 
For your own protection, please remember to follow caution and good sense:
Never bet beyond your means. Even the most consistent teams have bad days! If you suspect the fun is getting out of hand, remember that help is available. 
The devil is in the detail. Before you place a wager, make sure you understand all the terms and conditions. Nothing sucks more than losing on a technicality!
Always check that the site you're playing on is the one you meant to land on. Scammers have become savvier than ever, and some illegitimate sites can look eerily like the real thing. Make sure the site uses encryption – check for the little padlock icon next to the URL in your browser. Never follow links if you aren't 100% sure they came from a legitimate source (like us!)  
Stuck? Remember, if you need assistance at any time, just drop us a line via the online chat in the bottom righthand corner of the screen. We're always happy to help!
FAQ
Below, you'll find answers to some of the most commonly asked questions we receive about legal online betting in Wyoming. 
HOW TO SIGN UP ON A LEGAL SPORTS BETTING APP IN WY
To ensure you don't miss out on a new account bonus, locate a promo code or follow one of the "Get Bonus" links near the top of this page.
– iPhone:
Choose a sportsbook and follow the links to their website. You will be directed to the App Store download page. When you have installed the app on your iPhone or iPad simply follow the registration instructions provided.
– Android:
Real money gaming apps are now also available for Android users in the Google Play Store. Follow the links to your chosen sportsbook's website and you will be directed to the Play Store. Download and install the app and follow the instructions to complete your registration.
WHAT DO I NEED TO SET UP AN ONLINE SPORTS BETTING ACCOUNT?
Name
Address
Date of Birth
Email Address
Phone Number
Social Security Number (last 4 digits)
ID may be required to verify your account
CAN I PLACE A BET WHILE OUTSIDE WYOMING?
No. State and Federal Law prohibits betting on Wyoming online sportsbooks from outside the state. This is enforced by Geolocation Technology. You are however free to register a new account and even make deposits and withdrawals from outside Wyoming.
HOW OLD DO I NEED TO BE TO BET LEGALLY IN WYOMING?
You have to be 18 years or older.
WHO REGULATES ONLINE SPORTS BETTING IN WY?
Wyoming Gaming Commission. It ensures all operators are comprehensively vetted so your funds, identity, and privacy are totally secure when placing wagers online.
IS WYOMING ONLINE SPORTS BETTING SAFE?
Yes! Once you sign up with a regulated sportsbook that is approved by the Wyoming Gaming Commission, it is completely safe.
CAN I BET ON COLLEGE SPORTS IN WYOMING?
Yes, there are no restrictions at present on betting on college sports within the Cowboy State.
WHAT SPORTS CAN I LEGALLY BET ON IN WYOMING?
You can bet on all sports. Depending on the time of year you will find markets available for the major professional sports, college sports, and other international events including but not limited to:
NFL
NCAA Football
NBA
NCAA Basketball
NHL
MLB
Golf
Nascar/Auto Racing
Tennis
UFC/MMA
Boxing
Soccer
Rugby
Australian Rules
Cricket
Table Tennis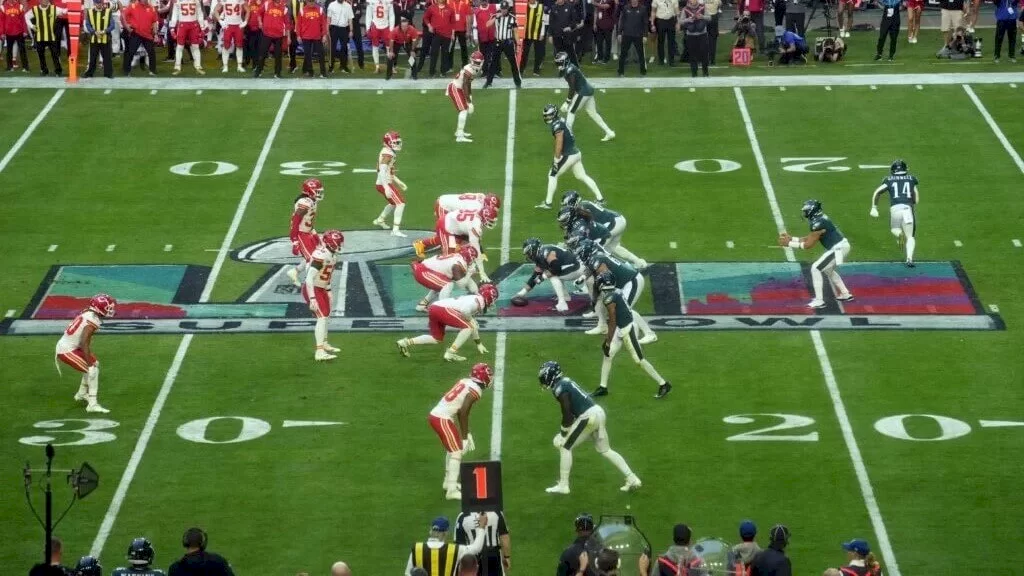 After meeting in Super Bowl LVII last year, the Kansas City Chiefs and Philadelphia Eagles are both among the NFL's
Read More