Iowa Online Sports Betting
Sports betting is now legal in Iowa
Iowa online sports betting
Iowa became the eleventh state in the country and the first in upper Midwest to legalize sports betting. The state is now fully open to legal sports wagering. Iowa bettors initially had to visit a brick & mortar casino sportsbook to register to mobile wager. But, now they can do it all online. 
There are both online and offline options and Iowa now has over 12 active sportsbook apps. We have all the best ones listed here…
When Sports Betting Started In Iowa
Iowa's journey to legal sports betting began before the Supreme Court ruled in May 2018 that the federal ban on betting on sports was unconstitutional. In early 2018, an Iowa congressman introduced a similar sports betting bill to the one that was passed the next year. It didn't pass but it was a good start to legalizing online betting in Iowa.
The state has accepted legal sports betting and you are now able to place money on professional and collegiate sporting events. Iowan bettors used to have to go to a brick-and mortar casino to register for mobile betting. However, it is now possible to do this online.
The Iowa Racing and Gaming Commission regulates the Iowa sports betting market. It has rapidly grown to be one of the most popular markets in the country. 
Iowa Sports Betting Regulations & Rules: What the Law Says
Iowa's sports betting laws are a compromise between strict consumer protections, and business-friendly legislation which reduces costs and red tape for operators. It is not surprising. Iowa is, in fact, the nation's first political bellwether.
Iowa legislators adopted a common-sense approach when addressing the state's regulations on sports betting. Iowa's SF617 allows for sports betting and is codified in Iowa Code Chapter 99. The Iowa Racing and Gaming Commission sets out the rules for sports betting in the state.
The full text of the law can be found in this document. It contains rules that regulate the Iowa sports betting industry.
For the best information for everyday bettors, read on.
Remote Registration Accepted as of January 2021
Initially Gov. Kim Reynolds required that you register in person before you could legally bet on Iowa sports. This forced fans to go to a casino first, and then use a mobile app. However, on January 1, 2021, this requirement was removed. Iowans can now register online for sports betting.
Geolocation
Online betting can be done from any location in the state. However, online sportsbooks and betting apps must use geofencing software that is approved to block access from outside of the state.
Your phone's location is automatically integrated into a betting app to provide geofencing services. When prompted by the app, make sure to enable it. You will need to download the software package from the sportsbook if you are betting on a computer. Regular geo-checks can be a sign that the site is licensed to operate in Iowa.
You don't have to be physically present in Iowa to place a wager on Iowa sports. To place a bet, you only need to live within the state boundaries.
Online betting is not available in South Dakota or Nebraska . However, those who live in the Sioux Falls, Omaha, and Wisconsin Driftless Regions can log in to their Iowa betting app to place some wagers.
Players, Coaches, and Other Sportspeople are Prohibited
Section 13.2 (7) of Iowa's sports betting rules prohibits certain categories of people from placing bets on Iowa sports.
Officials, coaches, officials and players who take part in an authorized sporting event may be eligible to accept wagers

Personnel who are directly involved with players, coaches, athletic trainers officials, athletes or other participants in an authorized sporting event which may accept wagers.
CAESARS
One of the biggest names in the world of gambling entertainment. Rebranded from William Hill in 2021 and is a hugely popular option for US bettors. Easy to use software and favorable odds makes Caesars Sportsbook a fan favorite. Excellent bonus available for new users.
⦁ Visit Caesars Sportsbook and Claim Welcome Bonus
POINTSBET
One of the newest and most exciting entrants to the sports betting scene. Following on from its success in Australia, PointsBet brings its own unique "PointsBetting" product to the US market. Traditional fixed odds betting also available, good software and plenty of weekly promotions. A must try.
⦁ Visit PointsBet and Claim Welcome Bonus
BETMGM
The MGM brand needs no further introduction. Since launch, BetMGM sportsbook has lived up to the reputation of its famous name. A highly popular choice across the legalized states, it has an intuitive interface and competitive odds. Already challenging the early dominance of DraftKings and FanDuel in some regions, this sportsbook offers new users a generous bonus to join the action.
⦁ Visit BetMGM and Claim Welcome Bonus
DRAFTKINGS
DraftKings Sportsbook has taken its Fantasy Sports success to the fully legal sports betting market. The DK platform offers a full range of sports and markets to bet on and the software is easy to use. DraftKings is at the forefront of America's regulated betting industry and consistently launches on Day One when a new legal state goes live.
⦁ DraftKings Sportsbook Review
⦁ Visit DraftKings and Claim Welcome Bonus
BETRIVERS
BetRivers Sportsbook has seen a rapid growth in popularity. A sister brand to SugarHouse sportsbook and casino, it offers a highly trusted platform and industry leading customer support. Originally known for its casino offerings, BetRivers has taken to sports betting like a duck to water. There is a generous bonus available to users who have not previously registered a BetRivers online account.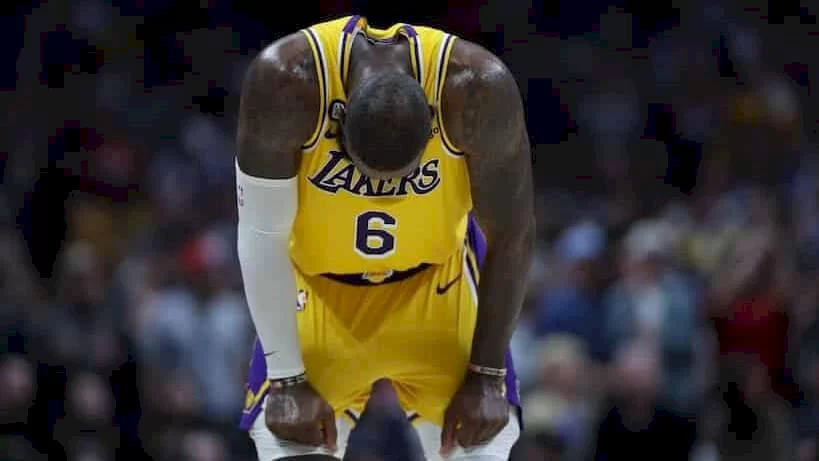 As LeBron James faces the final crossroads of his illustrious NBA career, speculation about his possible retirement is mounting. The
Read More