Sports Betting Canada
What You Need To Know About Legal Canadian Sports Betting
Following the passing of Bill C-218 in 2021, sports betting is now legal in Canada. It means individual provinces and territories can decide for themselves how to regulate sports betting including single-game wagering for the first time. On April 4, 2022, Ontario became the first Canadian province to launch a fully licensed and regulated sports betting open market. 
Read on to find out what exactly single-game wagering is, where you can bet online right now in Canada, and everything else a prospective Canadian sports bettor needs to know.
History of Canadian Sports Betting
What is Single-Game Wagering
Who Regulates Canadian Sports Betting
Ontario Sports Betting
Legal Age for Canadian Sports Betting
Popular Sports to Bet On
Banking Options for Canadian Sports Betting
Is Sports Betting Safe in Canada?
BetMGM Ontario
Variety of sports, great reputation & customer support
Play Now »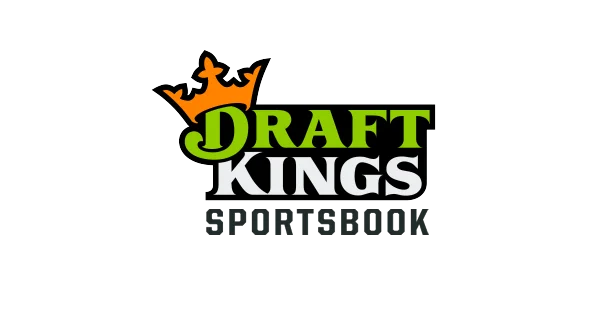 DraftKings Ontario
Market leading brand, easy banking, user friendly app
Play Now »
History of Canadian Sports Betting
---
A limited version of sports betting has been legal since 1985. The provincial lotteries could accept parlays but you could not bet on individual games. 
However, everything changed on June 22, 2021. The Senate of Canada passed Bill C-218, the Safe and Regulated Sports Gaming Act, thus finally allowing single-game wagering.
This was the equivalent of what happened in May, 2018 in the United States when PASPA was overturned by the U.S. Supreme Court. It reversed the federal ban on sports betting and instead left the power with the individual states to decide. Since then, over 30 U.S. states have passed some form of sports betting legislation. Close to 20 states have launched fully legal online sports betting.
From August 27th, 2021 the Canadian provinces and territories could accept single-game wagers, or what most people would consider "proper" sports betting. Many of them immediately began accepting such bets via the provincial lotteries. The next step is to go beyond this uncompetitive model and open up the market to the major sports betting operators such as DraftKings, BetMGM and Caesars.
On April 4, 2022, Ontario became the first Canadian province to do exactly that.
What is Single-Game Wagering
---
If you do any reading about the legality or history of sports betting in Canada, the term "single-game wagering" or "single-event sports betting" will frequently crop up. So what does it mean exactly? 
You can simply think of it as "normal" sports betting. The term is used to distinguish it from the previous, extremely limited, type of betting that was allowed, namely parlays run by the provincial lotteries. Allowing single-game wagering is a game-changer for sports betting in Canada and means the market is opening up properly for the first time.
Who Regulates Canadian Sports Betting
---
Since sports betting is legalized on a province-by-province basis, there are several different regulatory bodies depending on where you are in Canada. 
Ontario
Alcohol and Gaming Commission of Ontario (AGCO)
Quebec
Loto-Quebec
British Columbia
British Columbia Lottery Corporation
Atlantic Provinces
New Brunswick, Newfoundland and Labrador, Prince Edward Island & Nova Scotia
Atlantic Lottery Corporation
Prairie Provinces & Territories
Provinces: Manitoba, Saskatchewan & Alberta and territories: Northwest Territories, Nunavut, & Yukon
Western Canada Lottery Corporation
Ontario Sports Betting
---
On April 4, 2021, Ontario became the first Canadian province to fully launch an open, regulated sports betting market. On that day as many as 16 of the biggest sports betting providers in North America became available for use online by sports fans in Ontario.
This was a hugely significant milestone for Canadian sports betting. For context, the population of Ontario is estimated at around 15 million in 2022. Compared to states in the U.S. that have legalized sports betting, it would instantly become the second biggest after New York. 
No wonder the big name betting operators were enthusiastic about being licensed for a Day 1 launch.
It has been a major success so far. In Q3 of 2022, the first full quarter of action, a total of $4.3 billion USD ($6 billion Canadian) was wagered. This is music to the ears of Ontario authorities who are reaping the extra tax dollars.
The body overseeing iGaming in Ontario is The Alcohol and Gaming Commission of Ontario (AGCO).
Legal Age for Canadian Sports Betting
---
The general legal age for betting in Canada is 19. 
There are three provinces where currently the age is 18:
It remains to be seen if that stays the same if or when those three provinces fully launch online sports betting.
Popular Sports to Bet On
---
Canadians take an interest in a wide range of sports, but of course some are more popular than others. And there is usually extra interest when a local team is involved.
Here are some of the most-watched sports in Canada, and that usually correlates strongly with the most-bet-on sports as well.
NHL
It's no secret that hockey is a national obsession. Seven Canadian teams are part of the NHL and are some of the most successful in the league's history.
Toronto Maple Leafs
Montreal Canadiens
Ottawa Senators
Winnipeg Jets
Edmonton Oilers
Calgary Flames
Vancouver Canucks
CFL
Nine teams from across Canada compete for the coveted Grey Cup, Canada's Super Bowl equivalent. It is usually the most watched sporting event of the year in Canada.
BC Lions
Calgary Stampeders
Edmonton Elks
Saskatchewan Roughriders
Winnipeg Blue Bombers
Hamilton Tiger-Cats
Toronto Argonauts
Montreal Alouettes
Ottawa REDBLACKS
NFL
The NFL is also very popular in Canada. There is no local involvement (although the Buffalo Bills and Detroit Lions are both just over the border) but that doesn't stop Canadian sports fans watching and betting in their droves on the action.
NBA
The NBA is the next most watched sport in Canada and at one point there were two expansion teams based out of Toronto and Vancouver. The Grizzlies moved to Memphis and now the Raptors are the lone Canadian representative. But they have done so with great distinction, bringing home an NBA Championship in 2019.
MLB
The Toronto Blue Jays fly the flag for Canada in Major League Baseball. They have done so proudly, with back-to-back World Series titles in 1992 and 1993.
MLS
Major League Soccer has grown rapidly in popularity in recent years and Canada can boast three league members.
CF Montreal
Toronto FC
Vancouver Whitecaps FC
Other
Golf, tennis, motorsports, MMA, boxing and college sports are among the next most popular sports to watch and bet on.
Banking Options for Canadian Sports Betting
---
There is very good range of banking options for Canadian sports betting sites. Each provider has its own preferences, but the process is typically very smooth.
For many people the easiest option is a credit or debit card. Trustly is another option which is gaining popularity in Canada. E-Wallets such as PayPal or Skrill have also become an increasingly frequent choice in recent times.
Prepaid cards, eChecks and online banking are also commonly available.
Here is a sample of methods currently being offered by legal betting sites in Ontario:
PayPal
e-Transfer
MuchBetter
Visa/MasterCard
Apple Pay
Trustly
Online Banking
Neteller
Skrill
Is Sports Betting Safe in Canada?
---
Sports betting is safer than ever in Canada. Now that the industry is being legalized and regulated, it takes the risk away from customers who previously took their chances with unvetted offshore sites.
Each province has a regulatory body overseeing legal sports betting. This means any of the licensed betting sites in Canada provide the highest levels of security for customer funds and data.