#1 For Promo Offer Bonuses
BEST MA SPORTS BETTING PROMOS
We review and rank Massachusetts online sportsbooks to bring you the latest bonus codes, sign up bonuses and promotions.
Choose one or all of the offers below and sign up today for the best new customer bonuses.
Caesars Sportsbook
$1,000 First Bet on Caesars
No Code Needed, Click Play Now For Bonus
Play Now »
BetMGM Sportsbook
Get up to $1,500 Paid Back in Bonus Bets
No Code Needed, Click Play Now For Bonus
Play Now »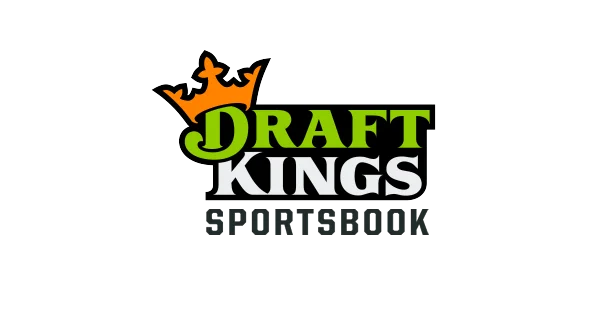 DraftKings Sportsbook
Get a Play-Through Bonus up to $1,000
No Code Needed, Click Play Now For Bonus
Play Now »
Timeline Of Legal MA Sports Betting
---
As mentioned, it was a long road to legalize MA sports betting. But once the key decisions had been finally made, the pieces fell into place relatively quickly. Retail sports betting windows opened on January 31, 2023, with betting action limited to the state's three primary retail casinos:
The Encore Boston Harbor in Everett
The Plainridge Park Casino in Plainville
MGM Springfield
On February 9, 2023, Massachusetts Gaming Commission (MGC) Executive Director Karen Wells announced that a tentative date of March 10th, 2023 had been established for the launch of online/mobile sports betting in the state.
On February 23rd, with the March 10 target date still applicable, nine leading mobile sports betting operators were given the green light. They were eligible to start accepting sports wagers on the tentative March 10th launch date. In the end, seven of the nine were in action on Day 1. The nine approved operators include (with proposed launch date):
Bally Bet (May 2023)
Barstool Sportsbook (March 10)
BetMGM (March 10)
Betr (March 10)
Caesars Sportsbook (March 10)
DraftKings (March 10)
Fanatics (May 2023)
FanDuel (March 10)
WynnBET (March 10)
Each of these operators paid a $1 million application fee for a temporary license. A total of 11 mobile sports betting licenses are available from the MGC with 5 going to retail casinos and Raynham Park and Suffolk Downs race tracks. These are considered tethered licenses. The other 6 licenses will be untethered to retail operations.
What Sports Can I Bet Online In MA?
---
The short answer is pretty much all of them. Mobile sports betting operators in MA accept wagers on betting markets from all over the world. From the U.S., that includes the NBA, WNBA, NFL, NHL, MLS, MLB, NASCAR, and PGA Tour. NCAA BB and NCAA FB will also be available with one caveat – MA bettors will not be allowed to wager on in-state college teams or events unless it involves major tournament events like Bowl games or the NCAA BB's March Madness tournaments.
Internationally, MA bettors have access to international soccer leagues (Premier League, Champions League), MMA & Boxing, tennis, international baseball and basketball, motorsports, golf, Aussie Rules Football, rugby, cricket, and much more.
MA Sports Betting Types Of Bets
---
All retail and mobile sports betting operators in MA are expected to provide access to a full range of betting types. They include:
Straight bets – money line
Straight bets – point spread
Parlays
Teasers
Proposition bets
Futures odds betting
Round robins
Live in-game wagering
Each operator will be setting their own betting limits. Experience from other states suggests that the betting limits will be quite generous, including seven-figure wagers if preapproved.
How Do I Get Started With MA Online Betting?
---
You can set up a new account by going to the website of your sportsbook of choice via desktop or laptop and following the steps for new customers. Alternatively you can download the sportsbook's app on your iPhone or Android device and complete the registration process within the app itself.
Can I place a bet while outside Massachusetts?
Not unless you are in another legal state. State and Federal Law prohibits betting on MA online sportsbooks from outside the state. This is enforced by Geolocation Technology. You are however free to register a new account and even make deposits and withdrawals from outside Massachusetts.
MA Online Sportsbook Banking Options
---
Credit cards cannot be used as banking options to fund retail or online betting activities. But there are many more options available to online customers such as debit cards, eWallets such as PayPal and online banking transfers/eChecks. Operators that are tethered to retail casinos and race tracks can accept live in-person deposits.
Deposit limits are in place to ensure responsible gambling guidelines are followed.
Who Is In Charge Of MA Online Sports Betting?
---
All sports betting operators in MA are regulated by the Massachusetts Gaming Commission (MGC). The Commission has been and will continue to establish the guidelines that govern the MA online sports betting industry. They are also the body responsible for managing customer disputes.
Can I Bet On College Sports in Massachusetts?
Yes. MA sports bettors will be permitted to wager on college sports. Most of the betting activity will be directed to college football and college basketball (men's and women's). Wagering on special college tournaments is also allowed.
What isn't allowed is wagering on in-state college teams and events held in MA venues. The only exception to this rule will be teams and events that are tied to tournament events like college football bowl games and the annual college basketball March Madness championship tournaments for men and women.
How Old Do I Need To Be To Bet In Massachusetts
---
You must be 21 years or older to bet with a Massachusetts sportsbook.
What Are The Best MA Online Betting Sites/Apps?
---
The answer is obviously subjective but, by reputation, BetMGM and Caesars Sportsbook have highly rated betting platforms and followings throughout the legal US sports betting states. Also, MA-based DraftKings has a very good reputation.
To assist MA sports bettors in making the right choice, it's fair to assume that each operator is going to offer access to very similar betting markets, betting types, and banking options. With that being the case, prospective customers might want to compare welcome bonus promotions to help break any ties.
When comparing welcome offers, there are two things that warrant consideration. First would be the actual $ value of the offer. Second would be the wagering requirements that are tied to the bonus. Remember, the best bonus offers are not necessarily simply the ones with the biggest dollar amount. They must also have "customer-friendly" wagering requirements.
Is MA Online Sports Betting Safe?
---
Yes. Retail and online sports betting operators are heavily regulated by the MGC. They have to follow all guidelines and adhere to any requirements related to the advertising of "problem gambling" initiatives and hotlines. Failure to follow these guidelines will result in fines and the potential loss of licensing.
It's worth noting that all three retail casinos have already been scrutinized for potential infractions. It's clear the MGC plans to keep sports betting safe for all MA sports bettors.
MA Sportsbook Promos
---
As stated above, each online/mobile sports betting operator will need to offer bonus promotions if they want to compete for business.
New customers can expect to get access to some really interesting welcome offers. These offers might come in the form of "risk-free" initial wagers, free bets, or matching bonuses based on the customer's first real cash deposit. In most cases, welcome bonuses come with a 1x playthrough/rollover requirement.
Intermittently, most operators will be posting other bonus offers. Sites like Caesars and BetMGM will often post bonuses related to profit boosts on winning bets and free bets as insurance against losing bets. Another popular bonus offer is the requisite "Refer-a-Friend" offer that is extended to customers who bring their friends and family members into the fold.
Most bonuses are awarded as free bets that come with time and odds wagering restrictions.
Here is a comprehensive list of the types of bonuses and promos common in the world of online sports betting:
Free Bets/No Deposit Bonus:
No-deposit bonuses are simple: you sign up to an account and on registration you are given a free bet. You do not need to deposit but it is usually for new accounts only.
Risk-Free Bets:
With a risk-free bet you have the chance to place a wager where if you lose you get credited back the amount you lost in the form of a free bet. They are essentially a bet where you can't lose, e.g. you place a risk-free $20 bet on the Patriots to win but they lose, you get a $20 free bet.
Deposit/Match Bonus:
Matched Bonuses are usually on your first deposit only. It requires you to deposit and the sportsbook will match your deposit amount or a % of your deposit. There are typically playthrough requirements to release these bonuses. In some cases there might only be a 1x playthrough requirement but others can be up to 50x. The latter makes the offer not as attractive because you will have to make a lot of bets before your bonus money is available to withdraw.
Reload Bonus:
Reload bonus are offered from time to time. You re-deposit money into an already established account and get some form of site credit. It is usually in the form of a matched bonus.
Refer A Friend:
This is a bonus you get for referring a friend to register a new account with one of the sportsbooks or casinos. When they complete their account registration, make a deposit or place their first bet you get credit to your account. The exact form of credit depends on your specific provider's offer.
Insurance/Refund/Cashback:
Will be a refund/site credit on net losses or a % of net losses. These are usually subject to certain playthrough requirements and a specified timeframe.
Odds Boosts:
The player receives better odds for a particular sporting event.
Example: a boxer who is +120 to win a fight might be boosted to +140 on a particular site. This gives extra value to the bettor.
Loyalty/Bonus Programs:
Bonuses and VIP Awards are given when you play through a certain amount of money and are usually released in small increments. Some sportsbooks may offer these VIP rewards in the form of tickets to sporting events for high volume/ high wagering bettors. Not all sportsbooks offer VIP Rewards.
Most Popular MA Sports Teams
---
There is little doubt that "Beantown" or Boston has been and always will be a huge sports town. The fact the state of MA has so many sports fans and teams should translate to a robust sports betting community. By sport, here are some of the most popular MA sports teams:
MLB – Boston Red Sox
NHL – Boston Bruins
NBA – Boston Celtics
NFL – New England Patriots
MLS – New England Revolution
Should any of the following college teams get selected for an NCAA FB bowl game or the NCAA BB March Madness Tournament, wagering could be available: Boston College Eagles and the University of Massachusetts Minutemen or Minutewomen.
Given the extent to which Boston residents loathe teams from New York, lots of betting action is expected to go against teams like New York Yankees (MLB), New York Knicks (NBA), and the New York Rangers (NHL).
How To Sign Up To MA Sports Betting Apps
---
Like other legal states, signing up to a new account in Massachusetts is simple. To ensure you don't miss out on a new account bonus, locate a promo code or follow one of the "Get Bonus" links near the top of this page.
– iPhone:
Choose a sportsbook and follow the links to their website. You will be directed to the App Store download page. When you have installed the app on your iPhone or iPad simply follow the registration instructions provided.
– Android:
Real money gaming apps are now also available for Android users in the Google Play Store. Follow the links to your chosen sportsbook's website and you will be directed to the Play Store. Download and install the app and follow the instructions to complete your registration.
What do I need to set up an online sports betting account?
Name
Address
Date of Birth
Email Address
Phone Number
Social Security Number (last 4 digits)
ID may be required to verify your account
MA Sports Betting Guide
---
MA bettors have access to the full slate of betting options that their counterparts in other legalized states enjoy. 
Moneyline Bets:
This is the most popular bet type, it is simply betting on a specific team to win. The team with the negative sign is the favorite and the team with the positive sign is the underdog.
Example: New York Jets are @ -165, New York Giants @ +140: the Jets are favorites and the Giants are underdogs. In this example if you bet on the favorite, the Jets, you have to bet $165 to win $100. If you bet on the underdog, the Giants, you'll bet $100 to win $140. Moneyline bets on solely who wins.
Point Spread Bets:
Also known as betting the spread, this bet is on who wins and by how much. It is used to even out the odds between two unevenly matched teams. The sportsbook estimates which team is expected to win and by what margin. The favorite has a negative sign and the underdog has a positive sign. Players then bet that the team expected to win will exceed the margin of victory and "beat the spread" or players will bet the underdog will lose by fewer points than the margin thus "cover the spread".
Example: Patriots vs Rams. Patriots are favorites (-5), they have to win by six points or more to beat the spread and the Rams would have to lose by four points or less to cover the spread. If a game results in the exact number e.g. in this case if the Patriots win by exactly five points it would be a 'push' and bettors on either side would be returned their original wager. The spread is often expressed in half points to avoid a "push"/tie.
Total Bets – Over/Under:
This is a single wager that the combined score of a game will be over or under what the sportsbook sets it at before the game. The bettor is not concerned about which team will win but is concerned on the combined number of points/goals/scores scored by the teams by the end of the game. Those who think the score will be higher than that set by the sportsbooks are "taking the over", those who believe the score will be lower are "taking the under". Normally expressed in half points to avoid ties.
Parlay Bets:
This is a type of wager that combines multiple individual bets into one bet. In order for the player to win, all the individual bets have to win. Despite your odds being lower to win, when you do win your payout is significantly higher. Parlays allow players to risk a small amount to win big.
Teaser/Pleaser Bets:
These are a form of parlay bets. The differences are 1) all bets within Teaser/Pleasers are Point Spread Bets or Total Bets and 2) the spread is shifted either for the bettor (Teaser) or against the bettor (Pleaser). All the lines are shifted in the same direction either for you or against you for the same amount of points.
Teaser: Here lines are adjusted in the player's favor thus the player has a better chance of winning, however this will be at a lower payout than a standard parlay.
Pleaser: The line is adjusted in the opposite direction of a teaser thus the line is adjusted in the sportsbook's favor so the player has a lower chance of winning than a regular parlay but the payout will be at a much higher rate than a standard parlay.
Prop (proposition) Bets:
This is a bet on something occurring that is not necessarily directly related to the final score. It is also known as a side bet. E.g. Lebron James Assists in a game 10.5; you could bet the over or under. Tom Brady 3.5 Touchdown Passes in a game; again you could bet the over or the under. Betting on the number of fouls in either half of a game or on someone running a mile in under five minutes would also be examples of prop bets.
Futures Bets:
These are bets on an event occurring in the future. For example, you could bet on the New England Patriots to win the Superbowl at the start of the season. These are particularly popular in soccer, golf, tennis and Olympic events.
In-Play/Live Betting:
This is betting on a particular sporting event after it has started. Odds are adjusted in real time depending on score lines, various statistics e.g. possession, injuries etc. Live betting allows continuous betting throughout the duration of a sporting event. Moneyline, Spread Bets, Prop Bets, Totals can all be placed during In-Play betting.
Round Robin Bets:
This is similar to a parlay bet. A parlay is a collection of single bets combined into one bet; a round robin is a collection of parlays placed into one bet. As a result you do not have to win every bet within the round robin to win some money, there is room for some losses. However payouts will not be as high when some of the parlays within the round robin lose.
PointsBetting (Only on PointsBet):
This is a brand new type of bet offered by PointsBet only. Wagers are placed on the points a team win by rather than simply the outcome of a game. E.g. $5 placed per point the Jets win by so if for example the Jets win by 9 points you would win $45, however if the Jets lose by 5 you lose $25. Essentially the winnings or losses are magnified depending on "how right" or "how wrong" you are. Wagers can result in big wins or but big losses can also occur.
Decimal/European Odds:
These are different formats for expressing odds. The decimal odds number represents the amount a bettor wins for every dollar wagered. For the decimal odds the number represents the total payout including the original wager amount, not just the profit.
Example: Decimal odds of 4.5 and you bet $1. If your team wins you get $4.50 back i.e. $3.50 profit. European odds, also known as fractional odds, are more common in European betting markets.
To convert fractional to decimal, divide the top or first figure by the bottom or second figure then add 1.
Example: 7/2 in fractional odds = 7 divided by 2 = 3.5 then add 1 which results in 4.5 in decimal notation.
Best MA Sports Betting Sites
---
CAESARS MA
One of the biggest names in the world of gambling entertainment. Rebranded from William Hill in 2021 and is a hugely popular option for US bettors. Easy to use software and favorable odds make Caesars Sportsbook a fan favorite. Excellent bonus available for new users.
⦁ Visit Caesars Sportsbook and Claim Welcome Bonus
BETMGM MA
The MGM brand needs no further introduction. Since launch, BetMGM sportsbook has lived up to the reputation of its famous name. A highly popular choice across the legalized states, it has an intuitive interface and competitive odds. Already challenging the early dominance of DraftKings and FanDuel in some regions, this sportsbook offers new users a generous bonus to join the action.
⦁ Visit BetMGM and Claim Welcome Bonus
DRAFTKINGS MA
DraftKings Sportsbook has taken its Fantasy Sports success to the fully legal sports betting market. The DK platform offers a full range of sports and markets to bet on and the software is easy to use. DraftKings is at the forefront of America's regulated betting industry and consistently launches on Day One when a new legal state goes live.
⦁ DraftKings Sportsbook Review
⦁ Visit DraftKings and Claim Welcome Bonus